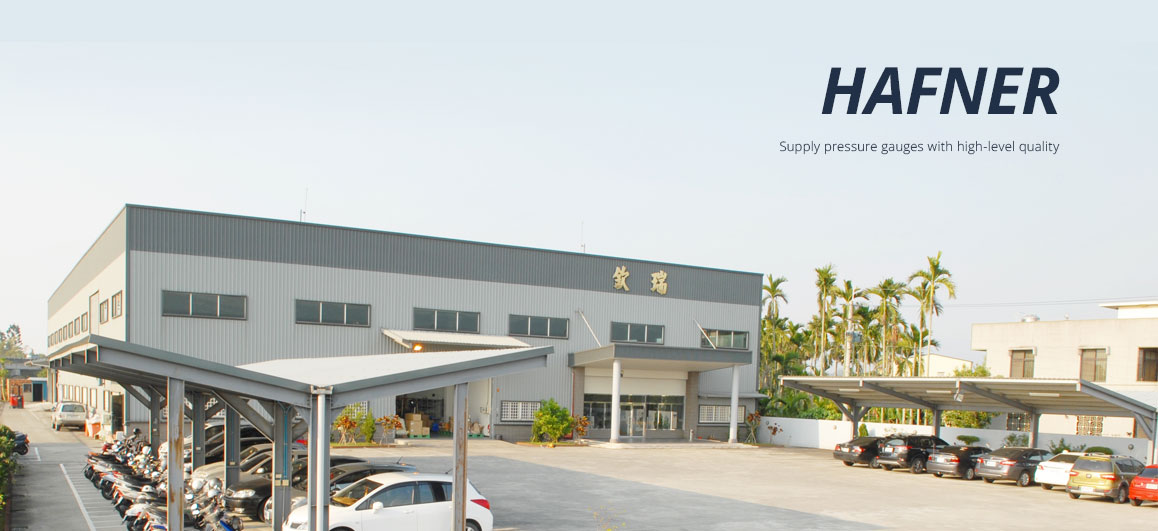 Professional Manufacture of Gearless-design Diaphragm Pressure Gauges
Established in 1993, Chin Ray Industrial Co., Ltd becomes the most famous manufacturer of gearless design "DIAPHRAGM" pressure gauges in Taiwan.

Choosing qualified suppliers、assembly part inspection、strict quality assurance to the whole production process、final quality control to every single pressure gauge, the entire control procedure reaches to superior quality.

Please click the following link. This video will show you how Chin Ray concentrate on producing diaphragm pressure gauges every single day.
Video introducing Chin Ray

Over these years, Chin Ray acquires customers' confidence and thanks for our business partners' faithful support from USA、EU、Japan worldwide, Chin Ray creates annual sales volume growing to millions pieces of pressure gauges.

After replaced Bourdon Tube gauges with innovated diaphragm structure, there's without pinion(gears) inside diaphragm pressure gauge. Due to this patented invention, diaphragm pressure gauge is more sudden pressure endurable, more shock-resistant, more accurate and extending its service life.

In 2015, It's Chin Ray 3 IN 1 tire inflator debut. This inflator is assembled with diaphragm pressure gauge and exactly solve accuracy problem causes by dropping down tire inflator after testing/inflating/deflating tire pressure. Till now, 3 IN 1 tire inflator already bring Chin ray & customers in Japan, Europe & American areas a big win. The following video is 1M drop test of Chin Ray tire inflator.
Drop Test Video of Hafner Tire Inflator

Currently, Chin Ray has offered a wide range of gearless-design diaphragm pressure gauges to tire pressure gauges, mini air compressor, tire inflator, cylinder diagnostic tools, floor pump, pneumatic hand tools, medical facility, plump & pipe test gauges for building construction… etc.

After successfully accumulating valuable experience in producing pressure gauges, Chin Ray has built a reputation in Automotive Aftermarket, Bike, Racing, Truck, Medical, Plumbing, Piping & Chemical industries.We now closely co-operate with lots of global well-known suppliers such as Stanley Black & Decker、SKF LINCOLN、Harley Davidson、Spalding、Molten.

Our mission is to contribute ourselves to high-level pressure gauges with precise accuracy and stable quality, suitable and fit to a variety of tools & equipment.Chin Ray always aims for long-term partnership with our customers and chase for win-win future.
Features of Gearless-design Diaphragm Pressure Gauge
● Diaphragm transmission without pinion(gears)
● Sudden pressure or pulse pressure endurable
● Shock-resistant
● Accuracy complying with ANSI/ASME standard B40.100 & EN837-1
● QA team to ensure product quality
● R&D team for consistent product innovation and upgrade.
Comparison of Hafner Diaphragm & Bourdon tube pressure gauges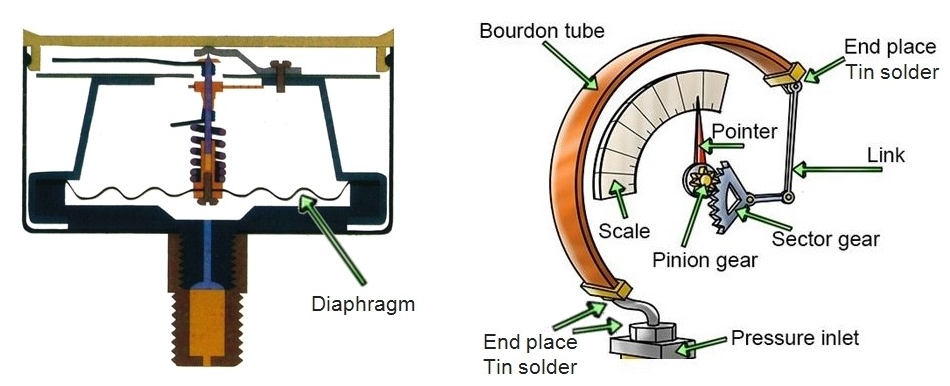 NO

Comparison

Hafner Diaphragm pressure gauge
Bourdon tube pressure gauges

1

Sudden pressure
endurable

With gearless diaphragm design, Hafner pressure gauges are endurable when sudden air inflates (e.g. 0psi to 100psi).




Users don't need to spend extra time & additional cost to fill in liquid(glycerin) inside gauges, Pointer of Hafner gauge moves smoothly to assist user to read scale correctly

Bourdon Tube gauge is gear-drive connecting to dial reading. When sudden pressure is charged to the gauge, pinion shifting(gears out of path) occurred easily if users do not fill in liquid(glycerin) to secure the gears in path of movement. Invisible cost increases.

2

Shock-resistance

Strength of gearless gauge structure and forming with steel parts prevent diaphragm gauge twisted from force. When users drop Hafner pressure gauge on the ground by accident, inner structure is completed and still gives correct reading for measurement.

Both ends of Bourdon Tube gauge are Tin solder with gear link & pressure inlet. Since Tin is soft metal, it's easily twisted by force and affects scale reading.

3

Pointer movement

Pointer is under good control, moving on stably. This characteristic is particularly obvious in vacuum gauge (e.g. medical suction…) or pump equipment (e.g. air compressor or floor pump…).

Because of gap existed between pinions, pointer vibrates easily especially air inlets in vacuum suction or pump equipment.

4

Accuracy

Pressure tolerance and variance of diaphragm are linear. Accuracy adjustment is simple. Without gear gap, accuracy is permanent and complying with standard ANSI/ASME B40.100 (+/-3%~+/-2%~+/-3%) or EN 837-3(+/-2.5% F.S.)

There's gap between gears inside Bourdon tube gauge. It causes accuracy error so needs overall quality inspection by labors to control yield rate.

5

Anti-over pressure

Diaphragm pressure gauge is able to be assembled anti-over pressure device. This device will help to protect gauge lifetime, ensure precise measure function & avoid inner structure broken when users inflate air over pressure by accident.


PS : Optional specification. Please mention in your inquiry message.

Once over pressure happened accidently by users, gears/pinions in Bordon tube structure will immediately damaged and caused measure function failure. From gauge surface, you'll notice the pointer is not move back to zero pin which proves that gauge is over pressure.

6

Corrosion-proof

When pressure gauge is located in the place surrounded with corrosion substance or pressure media is related to corrosion, we can provide specific parts corrosion-proof in gauge production. Additional cost is not much.


PS : Optional specification. Please mention in your inquiry message.

For environment around corrosion substance or pressure media is corrosive, Bourdon Gauge is assemble one more alloy or stainless plate(also called diaphragm) in bottom of gauge adaptor. This plate is external and additional cost is higher than Hafner diaphragm pressure gauge.
Headquarter『Chin Ray Industrial Co., Ltd』& its first factory established

The first factory expansion and relocated in Huzinei, Chiayi city

Owing to sales growth & strong market demand, constructing the second factory in Guandong, China

Officially promote 2 In 1 tire pressure gauges & thread depth

Acquire Certificate of ISO-9001

The second factory expansion and relocated in Shuishang, Chiayi county

Acquire Certificate of CE

Obtain Certificate EN12645

3 In 1 Tire Inflator debut

Renew Certificate of ISO-9001-2015 & CE

Pass through certificate of TTQS for employee on-duty training & career development